Jungle Bob Background 3D Aquarium Thin Beige Sample 10175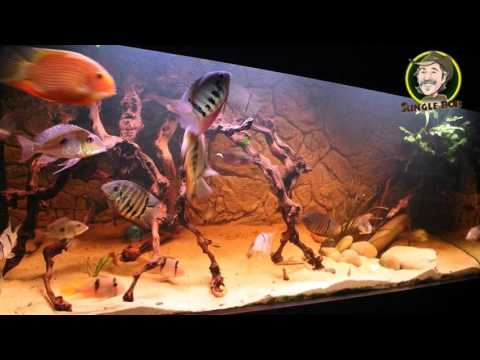 Jungle Bob thin aquarium background for wall aquariums - YouTube
Video will open in a new window
Using the eBay App? Paste link into a browser window:
[isdntekvideo]
The sample size is approximately 4"x4"
Award-winning Jungle Bob 3D Aquarium Backgrounds are available in many sizes. If you want to see the incredible texture and design before ordering a background. This sample is perfect for you as it represents the basic design and material of our natural looking aquarium backgrounds.
Main features of our 3D Backgrounds:
Our backgrounds sink, 
Are not flexible, you can't bend them, made from polyresin
You can cut it / trim the background using a jigsaw, angled grinder, hacksaw.
EASY to install - just slide inside your aquarium, no silicon required.
Our backgrounds do not float.
The rear can be used to hide heaters, filter pipes, air tube.
You can also easily drill holes for your filter pipes inlet or outlets.
Filter pipes can be hidden behind the background or underneath.